350-Bed Shahid Mofateh Hospital Is constructed through Contribution of EIKO in Varamin
Pointing to the inaugural ceremony of 350-Bed Shahid Mofateh Hospital in Varamin with the contribution of Ministry of Health and Medical Education, President of the Execution of Imam Khomeini's Order (EIKO) said, "We will make ready this hospital for two next years, if God helps us."
کد خبر: 18224898
۱۳۹۷/۰۴/۲۸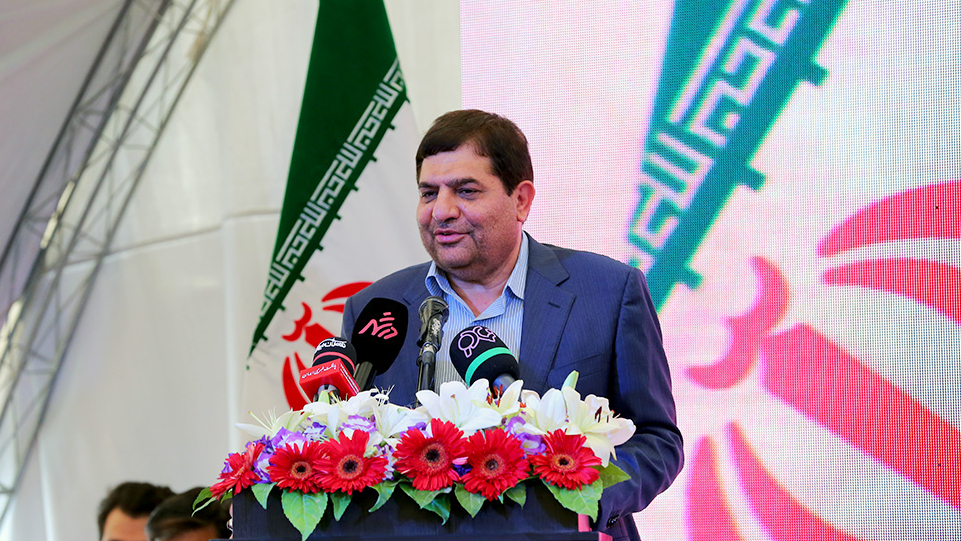 Speaking in the opening and launching ceremony of Shahid Sattari Hospital of Gharchak City, President of EIKO commemorated memory of martyrs of this region, especially General Martyr Satari, said, "Today we are faced with more extensive and complicated conspiracies of our enemies, as to counter them all, we need the intimacy, sacrifice, and honesty we had in our country during the years of the "Sacred Defense".
He also said that we need to trust our youth and to provide them with great responsibilities.
"Thank God, we have succeeded to generate more than 400000 job opportunities in the country," Dr. Mokhber said.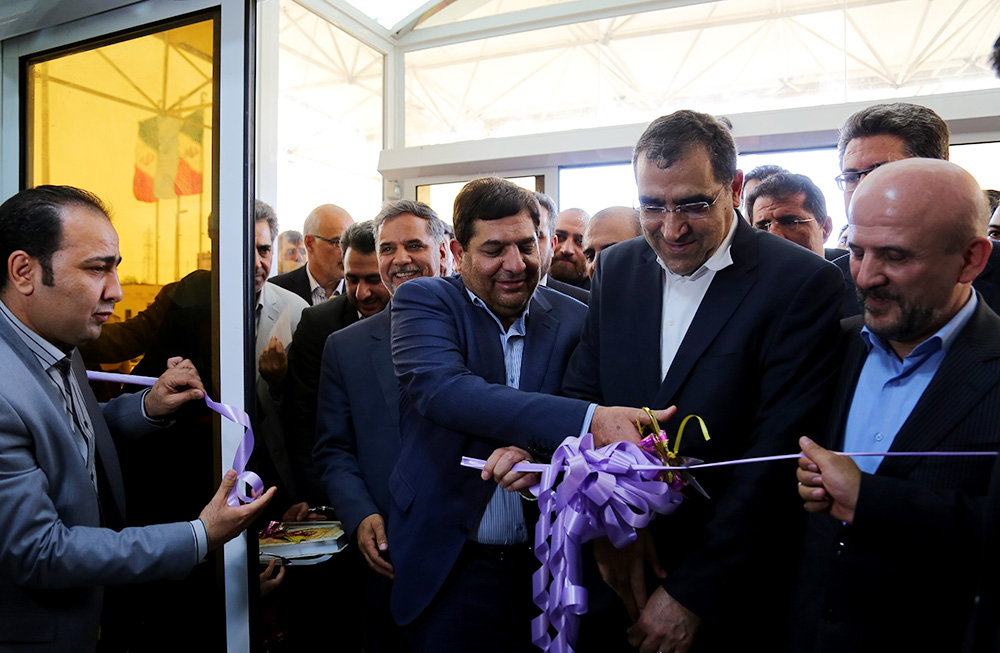 He also said that EIKO belongs to all people of Iran and added, "Although the allocated budget of EIKO is little in contrast to the governmental allocations, it contributed with Ministry of Health and Medical Education and today we launched the 7th hospital and the 8th one will be inaugurated very soon."
Dr. Mokhber also announced about the construction of 4 advanced oncology centers in Tehran, Ahwaz and Najafabad and stressed that these centers will be the reputation of the System in the medicine area.
He also stated hopes that 350-Bed Shahid Mofateh Hospital of Varamin will be ready to be used within two coming years and stated that besides this hospital, EIKO will start to build a new hospital in Zahedan City. Likewise, construction of 200 medical and sanitary centers by EIKO is in hand, out which 154 centers have been launched so far, or being ready and construction of other centers is in hand and they will e completed by the yearend.
To explain about other measures made by EIKO on medicine and sanitary area, Dr. Mokhber said, "In the last year, EIKO paid the treatment costs of 70000 patients. Likewise, 500000 people, from rural classes of the country and deprived and low-income regions across the whole country have been covered by Barakat insurance."
Insurance coverage of 200000orphans who live in the deprived areas, providing treatment costs of 2000 deaf children through the cochlear implant and helping infertile couples who live in the deprived areas are among other measures and activities made by EIKO in the field of medicine and sanitary and social services.
He also announced about more cooperation and contribution of EIKO with Ministry of Health and Medical Education and stated his hopes that this interaction would result in improved health and decreased imports of drugs into the country.
It is worthy to say that the inaugural ceremony of 350-Bed Shahid Mofateh Hospital of Varamin was attended by president of EIKO, Minister of Health and Medical Education, Presidential deputy of science and technology, CEO of Barakat Foundation, Chancellor of Shahid Beheshti Medical University, MP of Varamin, Pishva and Gharchak in the Islamic Consultative Assembly, Friday Prayer Imam, Governor of Varamin and a group of local authorities. This hospital will be constructed through the contribution of EIKO via allocating 800 billion rials credit from Barakat Foundation.
نظرات
There is no Comment exist!