The 1st Western Asian Cell Byproducts Mass Production Factory Opened
The first mass-production factory of human cell byproducts, which has been constructed by Barakat Pharmaceutical Company, the Execution of Imam Khomeini Order (EIKO), was launched.
کد خبر: 18159140
۱۳۹۷/۰۲/۲۵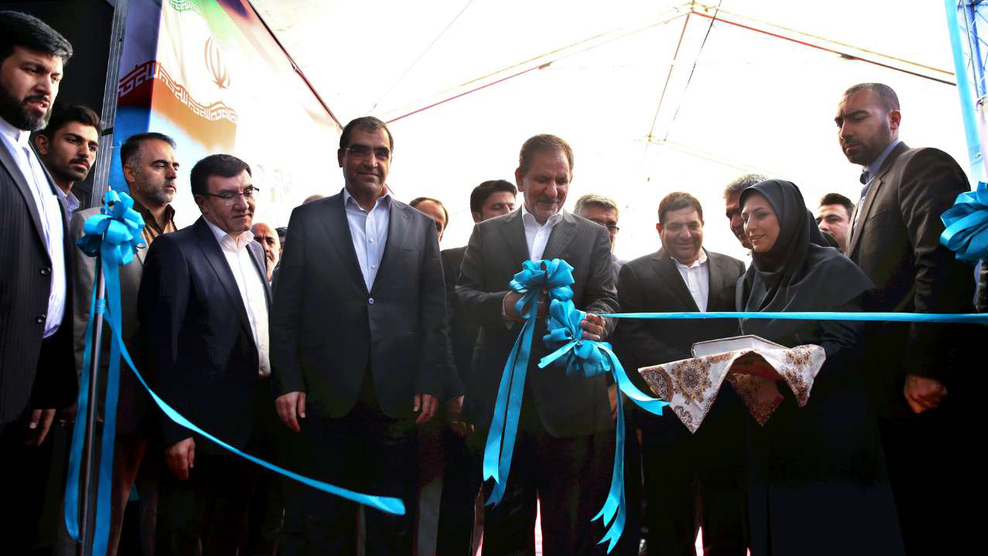 The first mass-production factory of human cell byproducts of Iran was opened by first vice president, Mr. Jahangiri, Minister of Health and Medical Education, Dr. Ghazizadeh Hashemi, and Vice President for Science and Technology, Sorena Sattari. This factory was funded by Execution of Imam Khomeini Order (EIKO) and Technical Know-How of Royan Research Center, Academic Center for Education, Culture and Research.

Cell-Tech Pharmed Company is a subset of Baraket Pharmaceutical Group which is active in stem cells, regenerative medicine and traditional medicine. This company was founded in 2013 to meet the country's need to cell-therapy. Founders of Cell-Tech Pharmed Company are Baraket Pharmaceutical Group and Royan Research Center.
All activities and projects of this company are relied on wide researches on stem cells, biotechnology, nano-technology and pharmaceutical areas. In this company, here are production lines for monucell to treat heart attacks, recolorcell to treat vitiligo, renewderm cell to treat aging cell, mesestrocell for treating arthritis and desterocell to treat GVHD.
Currently, this company, which has been launched by EIKO, has succeeded to take a significant step in development and commercialization of regenerative medicine and cell-therapy of the country through building the first mass-production factory with the capacity of 4500 Autologous stem-cells.
The Execution of Imam Khomeini Order (EIKO) has made broad activities in order to eradicate deprivation, development, realization of resistive economy policy and job creation in the country and this pharmaceutical and cell-therapy unit with the advanced technology has been launched for this purpose, as well.
نظرات
There is no Comment exist!